Hi! I'm Jonathan, a current Game Design and Project Management student at Uppsala University in Sweden.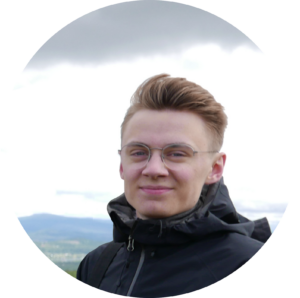 The Bazaar

Responsibilities

Learnings
Remote work on streamer and esports team owner Andrey "Reynad" Yanyuk's strategy/card game "The Bazaar". You build your strategy throughout each game which makes every game a new experience. While a competitive game, The Bazaar aims to reach a broad audience with simple, yet deep design.
Genre: Strategy/Card Game, Deck-builder
Team Size: Small
Duration: 9 months (ongoing project)
Engine: Unity
Platform: PC & Mobile
Website: https://playthebazaar.com/
Joining the small development team, my role was to help with all aspects of design. I mostly worked on what I and the other developers felt would contribute most to the project at the time. Partly due to time zones, I worked individually and brought materials to meetings for discussion.
Overall had my hands on everything design and some UX/UI
Figuring out design guidelines and goals (target audience, complexity, amount of player interaction, etc.)
Balancing design space and simplistic design
Figuring out possible card mechanics within current systems
Class archetypes and their card types/synergies
The high importance of being concise and clear when suggesting changes/mechanics, or pointing out flaws in the design.
Importance of having a common project vision and goals when making design decisions. 
The value of studying other games, especially within the same genre or type.
The Stump

Responsibilities

Learnings
The Stump is an arcade game with three unique competitive mini-games played with up to 4 players. This student project was made during my first year at university during an arcade course. Play as woodpeckers catching insects, racing/eating larvae, or forest mice storing food.
Genre: Arcade, Party Games
Team Size: 6
Duration: 10 weeks
Engine: Unity
Platform: PC (designed for arcade)
Website: https://jonathanpersson.itch.io/the-stump
I pitched this project to my previous group after bouncing ideas with some friends and family. As the "producer", I mostly worked with what I felt necessary, or interesting at the time.
Thematic and gameplay concept
Project management
Environment art (took and edited photos)
Unity scene management & art implementation
C# scripting for minor systems and details
Quality assurance
Sound design
Personal Project

Responsibilities

Learnings
My first digital solo project was made during the summer break after my first year at University. It's a simplistic puzzle game where you merge water droplets onto a specific spot in x amount of moves. Merging droplets change their size which affects their movement patterns. The project was mainly to practice my Unity development, and design skills. 
Genre: Puzzle/Logic
Team Size: 1
Duration: ~8 weeks (unfinished)
Engine: Unity
Platform: Mobile
As it was solo developed, I